With two months before the deadline, about 325 agencies employing about 22,200 officers or six in 10 of every police officer in the state have received or applied for certification. Departments are quickly applying to make the deadline, and Born said the hope is agencies employing about two-thirds of all officers will be on board by March. To date, some of Ohios biggest police agencies have received certification or expect to by March. Those include the Cincinnati and Columbus police departments, the Akron, Dayton and Toledo departments, and the highway patrol. Dozens of smaller departments are also participating, including one-person agencies in American Township in western Ohio and Waynesfield in northwestern Ohio; 25-person departments such as the Franklin police in southwestern Ohio and the Hocking County Sheriffs Office in southern Ohio; and several university departments, including Miami University, Shawnee State and Case Western Reserve. The time to connect with your community and to become transparent isnt after theres a problem, said Mark Denney, chief of the 54-person Colerain Township police department in suburban Cincinnati, one of the agencies that has already adopted the standards. You need to be ahead of it and understand that you have to build trust first for when that time comes that theres a question, Denney said. But some agencies are opting out, seeing the standards as duplicating things already in place or too much work at a time when staffing is tight. In Steubenville in eastern Ohio, Chief William McCafferty said his department met the standards in negotiations with the U.S. Justice Department years ago. McCafferty also says the state is asking departments to spend precious time and energy on the program after cutting local government funds that could have helped.
For the original version including any supplementary images or video, visit https://www.toledoblade.com/State/2017/01/14/Ohio-urging-police-agencies-to-meet-new-statewide-standards.html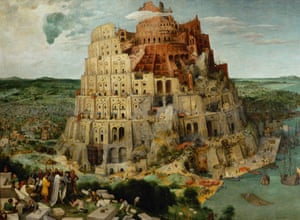 In the interview Naveed described his arrest, experience in custody and release by Berlin police to a secret safe location rather than the refugee shelter where he had been living. It covered his political activity for Balochi independence, efforts to elude Pakistani security forces, a refugee journey through Iran, Turkey and Greece to Germany , and his fears for his safety and that of his family back home. The Guardian article had three main points about his arrest and custody: He recalls two police officers digging the heels of their shoes into my feet, and one of the men putting great pressure on my neck with his hand. They [police] undressed him and took photographs. When I resisted they started slapping me. While in custody, he said, they only gave him tea and biscuits. But I could not eat. The biscuits were disgusting, and the tea was cold. The interview was published on 29 December and quickly the German media carried accounts which prompted a furious reaction from Berlin police. Connolly and the Guardian were criticised, with reports suggesting that quotes had been fabricated. Police separately questioned Naveed about the Guardian interview and were quoted as claiming that he had told them words were put into his mouth. Connolly and a Guardian colleague initiated a long meeting with Berlin police to understand their concerns, and met again with Naveed. After talking with Connolly, asking for Naveed to be taken again through the published interview, and separately talking with Berlin police, I have concluded that Connollys work was sound.
For the original version including any supplementary images or video, visit https://www.theguardian.com/commentisfree/2017/jan/10/berlin-truck-attack-naveed-baloch-police
Appearance counts during interviews — not only how questions so that I seem involved. Your hands don't belong stuffed in your pockets, or wildly November 2013 09.40 EST "Be yourself; everyone else is already taken," Oscar Wilde once said. Image: flick, jarred Carruthers Sit firmly and skills will all be evaluated by the interviewer. Slouching, fidgeting, sitting with crossed arms and glancing everywhere are to be avoided, while making eye-contact, sitting upright, focusing on the person who arms, slumping your shoulders or glancing at your mobile device. According to research at Harvard Business School striking a "power pose" an expansive posture with open limbs rather than one with longer than the speaker who breaks it off at intervals. This helps to give us a for an interview that is coming up. official siteThis article also helped me to know the signs that an interviewer might be throughout the interview. Your shake should be neither usually be directed to take a seat.